ENGINE REBUILDS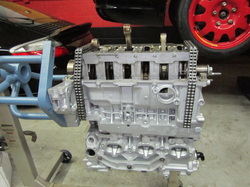 We specialize in engine repair service that includes but it's not limited to: IMS roller bearing upgrade, cylinder head restoration (sanded, resurfaced, pressure check, restored valves, new seals), we install new rod bearings, new main bearings, new piston rings, new gaskets, new seals, new chains, new tensioners, new sliders, new low temp thermostat, new water pump, and much more...
MB Motorsports can fix any problem, IMS damage, cracked or scratched cylinder, damaged crank shaft, overheat, intermix, noise, etc...
Ready and rebuilt engines are also available for purchase, core discounts available. Please contact us for availability and details. We guarantee our work, all of our rebuilds come with 1 year warranty. Installation is also available for additional charge, please contact us to get your quote today!
---
USED ENGINES FOR ALL PORSCHE MODELS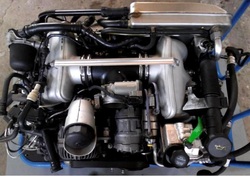 Our company has many used motors for all Porsche models in stock: M96, M97, 991, Turbo, GT3, and more.
Many great deals available!
Please contact us for pricing and other details.

---
CYLINDER SLEEVE REPAIR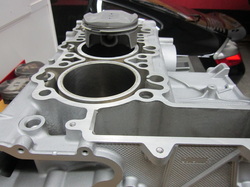 If you need cylinder sleeves repaired we can help! Whether they're scratched or cracked, we make them look like new.
MB Motorsports uses special steel sleeve technology which comes with 5 year warranty. It's so durable that any cylinder scoring, d chunk or cracking issues are eliminated for good. One more type of very common failure you won't have to worry about.
Trust your block to a pro!
---
CYLINDER HEAD RESTORATION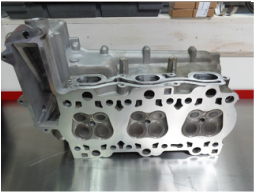 Cylinder head replacement could be very costly.
We offer comprehensive cylinder head restoration.
It includes professional cleaning, blasting, expert resurfacing, valve restoration, thorough pressure check for any leaks, and new paint.
Our superb service will make any cylinder head look like new.
---
UPGRADED IMS ROLLER BEARING REPLACEMENT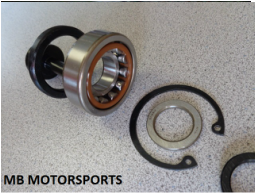 If you own a 996 911 or an early Boxster, your IMS bearing has most likely not been upgraded. It's known to cause major engine failure that can lead to a costly repair.
Many 996 911 and Boxster models are known for IMS issues and are hard to resell.
IMS roller bearing upgrade is included in every engine we rebuild. The same kit is also available for purchase anytime, free shipping worldwide.
Prolong your engine life and enjoy your ride!
---
PRE-PURCHASE INSPECTIONS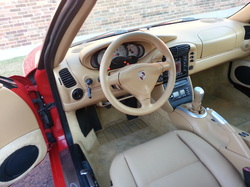 If you're in the market to purchase a pre-owned Porsche consider spending your money right.
A complete inspection performed by our knowledgeable technician can save you potentially thousands of dollars in repairs! This is a crucial last step in a buying process.
A high performance car will often cost you much more money to make it right than to just buy a car that is in very good condition in the first place.

---
COMPUTER DIAGNOSTICS AND KEY REPROGRAMMING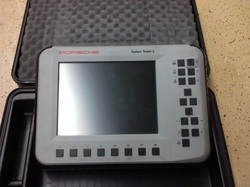 We also offer specialized computer diagnostics including key reprogramming, air bag light problem check, check engine light problem inspection, electronic fault check, immobilizer reprogramming, etc...
We have professional equipment and vast knowledge of electronic problems.
---

Please contact us for more details!

Call 773.431.9107 or 224.634.1360