All of our rebuilds come with 1 year warranty and include professionally restored cylinder heads (sanded, resurfaced, serviced valves, new seals, pressure check), new main bearings, new rod bearings, new piston rings, new water pump, new updated low temp thermostat, new timing chains, new sliders, new tensioners, new seals, new gaskets, new filter, new cylinder head bolts, resleeved cylinders, new IMS roller bearing, and much more...
​Bigger bore option with forged pistons is also available upon request, please contact us for further details.
Installation is available for additional charge. Shipping is extra and cost depends on your location.
​Please contact us for your engine model availability and questions.
Here is a list of Porsche engines we rebuild, if you do not see your Porsche engine model please ask!

​99-02 Porsche 996 Carrera 3.4l - $10,000 plus your rebuildable core

---
02-05 Porsche 996 Carrera 3.6L -$12,000 plus your rebuildable core

---
03-05 Porsche Boxster 2.7l - $7,500
---
00-02 Porsche Boxster S 3.2L -$8,000 plus your rebuildable core

---
​06-08 Porsche Cayman S 3.4l -$12000 plus your rebuildable core

---
05-08 Porsche 997 Carrera S 3.8l -$15,000 plus your rebuildable core

---
​02-05 Porsche 996 Carrera x51 3.6l -$12,000 plus your rebuildable core

---
05-08 Porsche 997 3.6L -$13,000 plus your rebuildable core

---
Porsche 911 996, Boxster 986 IMS Roller Bearing Upgrade- New from Germany Cost -$360 free shipping worldwide. IMS removal tools are available for rent for additional $150 plus $200 deposit which will be refunded upon tool return.
Porsche 97-05 911 996, Boxster 986 roller IMS bearing upgrade kit. It's brand new, comes as shown in the pictures, you will need to use your own factory flange/bracket. This roller bearing comes with 1 year warranty. It fits single or dual row bearing models, appropriate spacers will be included with your order. A special handle to hold the bolt while you install the flange is included with this kit.
We are an independent Porsche repair shop that specializes in engine repair and rebuilds. This is the IMS upgrade that we use for each engine we rebuild. We have rebuilt hundreds of Porsche 911 and Boxster engines due to IMS failure, and guarantee that this IMS is the best quality on the market right now. It has 5x more load capacity than other commonly used ball bearings.
We speak from our experience!
This set is produced in Germany, most of independent Porsche repair shops use this exact set to update IMS in Europe. It's been tested there for years, and keep in mind that most Porsche cars in Europe have many more miles on their odometers than US owners. European Porsche owners drive their cars all year long, even in winter! German expressways have no speed limits, and these IMS sets have served their purpose there as well, withstanding harsh temperatures, high speeds, and wear and tear for years.
Free shipping worldwide.
---
02-05 PORSCHE 911 996 3.6l CARRERA 6 SPEED MANUAL TRANSMISSION TRANSAXLE RWD or AWD-
BRAND NEW FACTORY PART- $5000, NO CORE CHARGE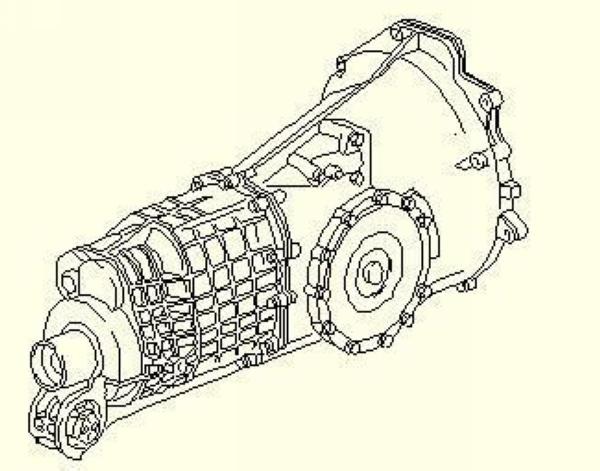 Brand new factory transmissions available for 02-05 Porsche 996 3.6l, all wheel drive or rear wheel drive models in stock. No core charge, shipping is extra and available worldwide.
---
FOR DETAILS AND TO ORDER PLEASE CALL 773.431.9107

Payments are accepted in cash, wire transfer, money orders and certified checks.